ISO / CSO PSP
adalah sebuah game yang berbentuk data iso / cso yang bisa di mainkan di console PSP, tapi baru baru ini sudah muncul Emulatornya yaitu bernama PPSSPP, mungkin ada beberapa jenis emulator tapi admin sendiri sudah mencoba yang paling ringan dan bagus untuk di jalankan aplikasi ini.
PPSSPP
adalah aplikasi yang terdapat di HP Android dan juga PC/Laptop, Baik sobat sebelum itu perkenalan dulu dengan Emulator PPSSPP ini, akhir-akhir ini banyak yang menggunakan Aplikasi ini jadi tidak perlu beli lagi console nya, bisa langsung main di HP/PC tanpa perla lag-lag.
Keunggulan Kumpulan
"Game ISO / CSO PPSSPP"
, selain ukuran nya yang kecil, ringan saat di jalankan kita bisa menyambungkan aplikasi ini dengan mengguankan Joystik. Baik langsung saja tanpa basi-basi download Emulator Berserta ISO / CSO Game PSP. Untuk bermain game ini di HP/PC silahkan
download Emulatornya
. PPSSPP ini tidak memerlukan spesifikasi tinggi dengan spesifikasi rendah bisa jalan.
Dragon Ball: Evolution Size Game 148 mb
download
WWE SmackDown! vs. RAW 2009 featuring ECW (Europe) Size Game 803 mb
download
Final Fantasy VII Crisis Core Size Game 1 gb
download
Monster Hunter Freedom 2 Size Game 633 mb
download
N.O.V.A: Near Orbit Vanguard Allience Size Game 80 mb
download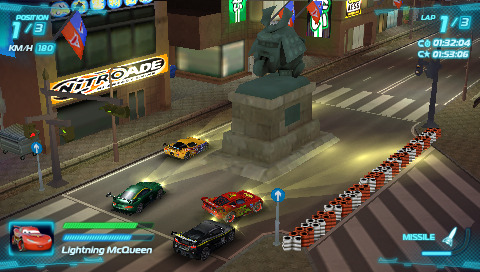 Ape Escape P ISO Size Game 182 mb
download
Asphalt - Urban GT 2 Size Game 187 mb
download
Fast and The Furious Size Game 322 mb
download
Harry Potter and the Goblet of Fire Size Game 275 mb
download
Final Fantasy III (PSN) SIze Game 189 mb
download
Terima kasih sebelum nya, jika mengalami kendala saaat bermain silahkan tanyakan di bawah komentator.
Kumpulan Rom Iso Part 3

Download disini